Blonde With Dark Roots Wavy Synthetic Wig NS055
Photos From Our Customers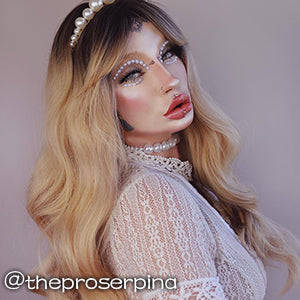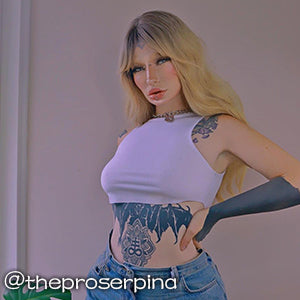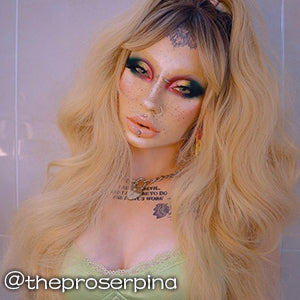 Product
Style Code: NS055
Color: Blonde With Dark Roots
Cap Size: Head Circumference about 22" - 23.5"
Length: About 24"
Material: Synthetic Fiber
Heat Resistant: Up To 150C Heat Resistant By Heat Tools
Remarks
- Color that appears on your monitor could vary from the original color of the wig due to different monitor settings.

Literally my favourite wig
I've bought quite a few wigs from this website and this is by far my favourite! It looks super gorgeous and natural and I wear it out a lot.
Everyone thinks this is my real hair!
I've used this on multiple occasions and each time I get asked for my hair care routine! haha Love this wig!
Amazing!!!
I am so in love .. one of the best wigs !
The hair is so soft 😍
And the shipping was so fast.
Love!Love!Love!
Love it, never purchased a wig before but this is amazing quality for the price. Looks and feels so real
Gorgeous!
My new favorite wig! Needs NO work! Pop it out of the box and onto your head, and you're good to go! BUT: The scalp is white (good for me, maybe not for you), there's no lace, and no clips at all. It's a little wobbly on me without clips, but I'll manage. Anyway, I love this wig and would recommend it! So soft with no electric shine or funky smell. Lovely
Very cute wig!
Got mine yesterday and I absolutely love it, the colour is right, it's very soft and not shiny at all. Only problem is that I thought the bangs were going to be "denser", i.e. more hair in the front, and it's a bit difficult to style it so that the hair covers the entire forehead. Despite that I do love the wig and I think it was super affordable.