Straight Jet Black Lace Front Synthetic Wig LF327
Photos From Our Customers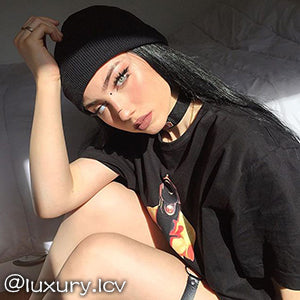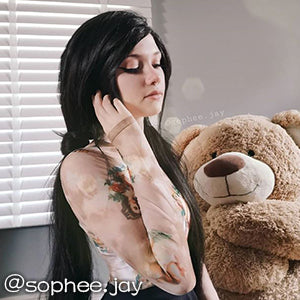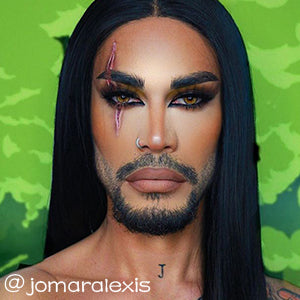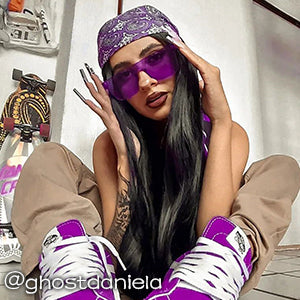 Product
Style Code: LF327
Color: Jet Black
Cap Size: Head Circumference about 22.5" - 23"
Length: About 30"
Wig Type: Lace Front
Lace Type: High Quality Swiss Lace (1.5 inches)
Parting: Any Direction
Material: Synthetic Fiber
Heat Resistant: Up To 150C Heat Resistant By Heat Tools
Remarks
- Color that appears on your monitor could vary from the original color of the wig due to different monitor settings.

my new itachi's wig
very good wig,l'm surprised,i buy it for a cosplay in january and i love it very.
i hope to keep in a good shape for a lot of years because it's high quality!
very satisfied
Solid Wig
This is a lovely wig for its price range. It looks great out of the bag, you can shake the wig and it's practically ready to wear. There is a slight M shape to the hairline which worked well with covering my natural widows peak without having to ventilate it. It's also incredibly silky, which is great,...except it's so silky the hair doesn't tease no matter how much back combing or hairspraying you do to it. Which is great if you're just wearing it down since it's practically tangle-proof, but I was trying to use it as a base for a complicated up-do. So for my needs it was very difficult to work with.
Awesome Wig!
I'm loving this wig so far! The hair is very soft and it looks natural. Great quality wig and wonderful black color.
It just took a while to receive the wig, it stayed on a customhouse from the mail center and I had to pay extra 26 euros fee to receive it, other than that, this purchase was worth it.
Totally recommend this wig!
So soft. The hair line was a bit harsh but after a bit of plucking and come concealer it looked natural and amazing
Amazing
First wig from here and the hair is beautiful, takes heat super well and the hairline is so natural. Obsessed.
Nice wid BUT EXTRA MAIL FEES
Very nice wig, my first one and so far I love it. BUT the sending company stopped it at Aduanas in London, because of coming from outside the EU, which meant 25€ EXTRA PAYMENT FOR ME. and I hated that.
Beautiful wig
The lace in the front is very good quality. Looks like it was coming straight out of my scalp. The wig is full and the hair is soft no bad smell. It's my first wig so I'm really excited.
love the nice wig
Beautiful!!! I used it for a geisha themed outfit and it worked AMAZING!!! It was very easy to style and it held the style for 3 days.The only problem I had was that the lace kinda scratched my forehead, but a good trim instantly fixed that. I'm considering buying two more.