Straight Yaki Blonde Lace Front Synthetic Wig LF701S
Photos From Our Customers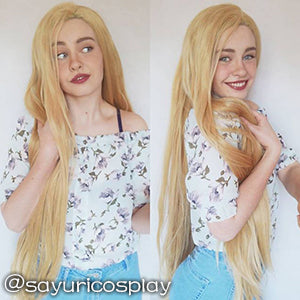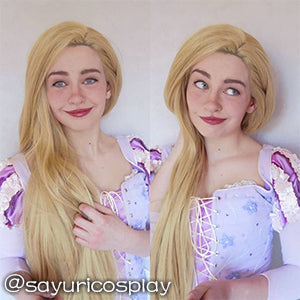 Product
Style Code: LF701S
Color: Blonde
Cap Size: Head Circumference about 22" - 23"
Length: About 42"
Wig Type: Lace Front
Lace Type: High Quality Swiss Lace (1.5 inches)
Parting: Any Direction
Material: Synthetic Fiber
Heat Resistant: Up To 150C Heat Resistant By Heat Tools
Remarks
- Color that appears on your monitor could vary from the original color of the wig due to different monitor settings.
Disclaimer:
This wig by WIF is designed and produced specifically for cosplay purposes, inspired by various fictional characters. Please note that this wig is not affiliated with or endorsed by any of the original character creators or their respective companies.
I love it
Bought two because i needed it a little bit longer but i am super happy how the result ist. I can easy work on this wig and i habe to its very strong.
Thank you so much
Gorgeous wig!!!
This wig took a long time to get to me (at no fault by the seller) but the wait was worth it!!! I had been working on a new Rapunzel dress and this wig arrived in time for a quick photo shoot. This wig photographs so well, I can't wait to schedule a professional shoot!
Rapunzel/Cornelia Hale
Definitely the best wig for Rapunzel and Cornelia Hale cosplay! I need only to cut the ears part since it's too long and I can't stand it >-
Rapunzel wig
Sur les photos, la perruque n'est pas stylisée car je venais de la recevoir ! J'ai hâte de faire mon cosplay de Raiponce ! Elle est très jolie, très longue et très belle ! Elle est bien fournie aussi ! Arrivée en 2 mois ! La suite sur mon Instagram @lily_hobbit 🥰
So long!
This is the perfect wig for Rapunzel! I love it because I can do it in the braid or just straight down! Super versatile for cosplay!
Great
I bought this wig for my Rapunzel cosplay, I'm really pleased with it. I thought it was gonne be longer tho! But it's really thick and natural looking.