Straight Turquoise Blue Lace Front Synthetic Wig LW714A
Photos From Our Customers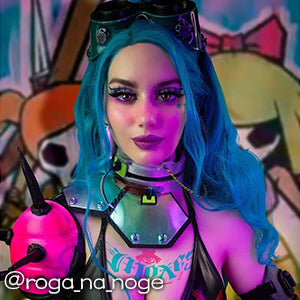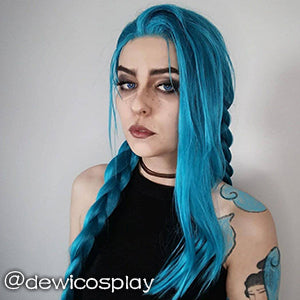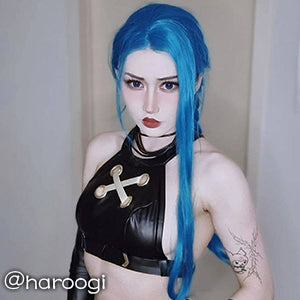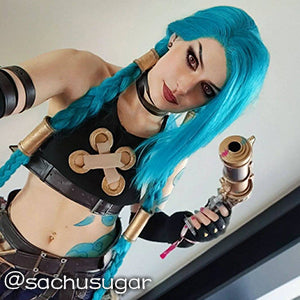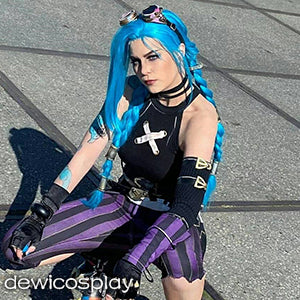 Product
Style Code: LW714A
Color: Turquoise Blue
Cap Size: Head Circumference about 22" - 23"
Length: About 28"
Wig Type: Lace Front
Lace Type: High Quality Swiss Lace (1.5 inches)
Material: Synthetic Fiber
Heat Resistant: Up To 150C Heat Resistant By Heat Tools
Remarks
- Color that appears on your monitor could vary from the original color of the wig due to different monitor settings.
Disclaimer:
This wig by WIF is designed and produced specifically for cosplay purposes, inspired by various fictional characters. Please note that this wig is not affiliated with or endorsed by any of the original character creators or their respective companies.
Love it !
I've had this wig for a little over a year, I absolutely love this wig I was gonna use it for my jinx cosplay but I ended up cutting it, but I'm planning on ordering another one !
Stunning!
The color of this wig is PERFECTION! My first time ever purchasing/wearing a wig and I'm HOOKED! I had my wig professionally styled by De_Oro_Wigs into a pinup style.
new favourite wig!
been looking for this colour of wig for SO long and it's absolutely perfect and a gorgeous shade of turquoise! thick enough to style without showing wefts and doesn't tangle easily like you'd expect! i have a really small head so had to trim lace above the ears but that's an easy fix! super comfortable too 👍
Amazing!
This wig fit my head better than any other wig I've tried with other companies. Super high quality and perfect color for summer! Wish it had a little more green in the color but overall I'm loving it!
Great quality
Thick, great hairline, and easy to style. I have ordered several wigs from here and they never disappoint!
Love my wig!
Shipping was fast and the wig is amazing.
Great Wig!
perfect for Tyrande Whisperwind cosplay, great length and thicknes! in love with this wig!
Amazed
I saw this wig on picture and I ordered it , but when the wig arrived and I open It , I was amazed by quality and the color. Exactly the same. It's very simple to apply and looks so natural. The great wig to wear every day.
What is awesome is that you can make a lot of hairstyles. Stunning look !
Shipping is super fast .
I am just in love with this wig !
Pleasantly Suprised
The wig color is pretty much exactly the same as in the picture,it shipped faster than the expected time, there are the same amount of wefts in the wig as posted in the picture, and the fibers are not super tangly. This is a great wig for people wanting a fun hair color but not the commitment, or for a costume wig.